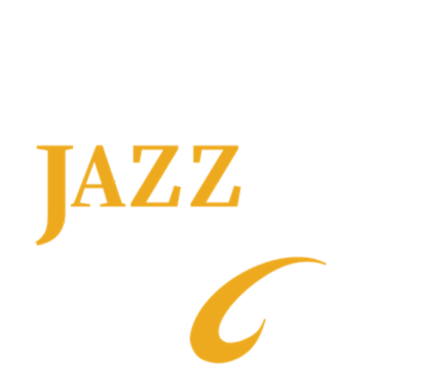 Calling all jazz instrumentalists aged 14 - 21
Announcing Auditions for the 2018-2019 Saskatoon Youth Jazz Orchestra
SYJO auditions are to be held the early evenings of Thursday, September 20 (4:30 pm – 7:30 pm) and Friday, September 21 (4:30 pm – 7:30 pm) as well as the morning of Saturday, September 22 (9:30 am – noon).
Auditions will take place in room 1036 of the Education Building on the U of S campus.
Here's your chance to audition for the third edition of an exciting new ensemble.
All those auditioning will be contacted by email to confirm their audition time and date, as well as regarding whether or not their audition was successful in securing a spot in this season's group.
Weekly rehearsals will begin on Saturday, September 29, in Studio B located in the basement of the Education building. Demonstrated commitment to weekly rehearsals from 9:45 a.m. to noon from September 29 until July 1, 2019 is an expectation. Those with attendance problems may be asked to withdraw from the group.  We're looking for students who will demonstrate commitment to rehearsals and "shedding" (practicing parts outside of rehearsal) in order to make this experience as musically rewarding as it can be.
It must also be stated that while not all schools offer jazz band opportunities for students, it is an expectation that in order to be a member of the SYJO, members of this ensemble must be contributing members of their school's jazz program, should such a program exist in their school.
In short, if you're a strong musician with a great attitude, both groups can benefit from your participation.
Note that while there is no charge for auditioning, successful candidates will be asked to pay a registration fee of $250.00 for the full season (end of September to the first of July).
General
Don't let the idea of an audition scare you; we just want to hear you play and get a sense of where you're at. To that end, the audition will involve the following:
1.)
A chromatic scale legato tongued over your playing range, ascending and descending. Pick a tempo that demonstrates your technique.
2.)
Perform a prepared jazz study or one of your parts that you have performed in the past (at least 16, but no more than 32 bars in length). Try to select a passage which showcases your abilities.
3.)
Restin', Fore & Aft Exercise

4.)
For All Players
In addition to performing Restin', Fore & Aft show us your soloing ability by improvising and jamming along to the Blues Enclosure Improv / Jam Track (MP3) below. Again, don't let this scare you, you may not be an experienced improviser; we just want to know where you're at on your musical journey.
You may wish to solo/improvise along with this jam track using only a concert Bb blues scale OR you can use the chord sheet to show your ability to make the changes, if you are at that level in your understanding/ability.
Pianists, Guitarists, and Vibraphonists:
In addition to the above, can you create an accompaniment or "comp" for a chorus or two, demonstrating voicings for the chord symbols/progression in the Blues Enclosure Exercise above?
Bassists:
In addition to the above, can you demonstrate a chorus or two of walking bass lines over the Blues Enclosure Exercise that show your ability to create a bass line from chord symbols?
Drummers:
Can you perform the Basic Swing Pattern exercises found here (PDF) repeating each line before going on to the next one? Can you do this at a medium tempo? Can you also play this at a faster/upbeat tempo?
Demonstrate any/all of the following time keeping styles:  medium swing beat, up tempo swing beat, [opt. slow swing using brushes], shuffle, Bossa Nova, any other Latin style(s) with which you are familiar.
5.)
Finally, there will be a short (16 bars maximum) sight reading excerpt for all players in medium swing style.
The Saskatoon Jazz Orchestra is proud to have launched the first season of the Saskatoon Youth Jazz Orchestra in early 2017, and will continue to engage with young jazz musicians in Saskatoon for each of the SJO's regular seasons.
The board of directors of the Saskatoon Jazz Orchestra is committed to ensuring this musical art form is carried forward by providing an opportunity for aspiring and committed young players from Saskatoon and area to work together to pursue musical excellence.
The SYJO is directed by Nick Fanner.